Benefits of Eggplant
One of the only blue/purple foods so contains those flavanoids and antioxidants commonly found in blueberries
High in Dietary Fiber, Folate, Potassium, Manganese, Vitamin C, Vitamin K, Thiamin, Niacin, Vitamin B6, Pantothenic Acid, Magnesium, Phosphorus and Copper
1 cup of cooked eggplant (~100g) has 30 calories, 0g of fat, 8g total carbs, 2g of fiber, and 1g of protein
Basically its really good for you!
Leah's Very Basic Eggplant Lasagna
I have eaten this for dinner 3 nights in a row because its so good! Its a good thing I'm going out of town today (to become certified in adult weight management) so I am forced to get more variety in my diet for at least 4 more days.
Serves 2; Prep time: 10-15 minutes; Cook time: 40 minutes
Ingredients:
1 Medium Eggplant (about 2 cups cooked)
2 Cups Classico tomato and basil pasta sauce

only 50 calories per serving and way tastier than Ragu's No Sugar Added sauce

3/4 Cup Ricotta Cheese, Low Fat (60 calories per 1/4 cup)
1-2 cloves Garlic, minced garlic, or 2 teaspoons garlic powder
Optional- other vegetables such as spinach or mushrooms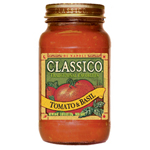 Directions:
Preheat oven to 400 degrees.
Slice eggplant into 1/4 inch slices.
Preheat a skillet on medium-high. Spray with cooking spray right before you place 1 layer of eggplant on the skillet. Do not overlap eggplant. If using fresh garlic add it during this step.
Flip eggplant. Adjust heat as needed. Repeat with all of the eggplant. When eggplant is more clear and mushy it is done cooking.
Layer the bottom of an oven safe pan with half of the cooked eggplant. If using garlic powder add it here.
Add half the pasta sauce and all of the ricotta cheese
Add the rest of the cooked eggplant.
Add the rest of the pasta sauce.
Bake at 400-450 degrees for 30 minutes.
This dish is between 250-300 calories per serving depending on if you add spinach or other vegetables and Parmesan cheese. It is also really good with 1 serving of melted mozzarella cheese on top but this adds about 80 more calories.